Happy Wednesday all.

Hope your 2018 is starting off well, mine is except for the fact that it's freaking freezing. I think I've spent a total of half an hour outside in the last month. Too cold.We haven't had hardly any snow though, like dustings and that's it. I am okay with this. KC was off on Monday (snow day with no snow) so I made him drive me to work. I think the high today is supposed to be 59 and tomorrow 64. WTF.


Anyway. I wanted to share 5 things that I've either been loving or am excited about.


one. Clarisonic

.

I mentioned I've been having skin problems for the past 6 or so months and I bought a clarisonic around black Friday. I always thought they were a waste of money and they probably were for me when I didn't have the skin problems I have now. I don't want to jinx myself but I've been using it for like a week and I shit you not, already see a difference. Is this real life? Fingers crossed it keeps being amazing, I am in love with it. I got mine from

Sephora

, not an affiliate link, and mine came with kiehls products. I have not tried those yet because I am only introducing new products slowly and not several at once because that's what you have to do when your skin suddenly hates you.
two. Sausage rolls.
If we are friends on instagram you know I spammed you with my making sausage rolls in America journey. I was very proud. A few people mentioned they'd like an actual recipe, I am not a recipe making/sharing person but in case you're interested
this is an australian recipe
(tomato sauce is ketchup) and instead of milk, I use egg because my mum uses egg. I also do not line a baking tray with paper, I just grease it. Also, I know you can google it but 220c is 425f and 300g is about 0.66lbs - the one my mum uses at home is 500g which is about 1lb, so I just eyeballed it. Because I used more beef, I upped everything else and used 2 packs of puff pastry (4 sheets). And they are expensive here, ouch. If anyone knows where to buy cheap puff pastry, let me know. Next up I am going to experiment with turkey or a vegetarian version.
Served it with tomato sauce - gosh I haven't called it that in years, happy sigh - and salad. Mum used to serve it with salad and chips (fries, leave me alone, I'm pretending I'm back home).
I know the name is confusing, to you sausage = pork, but nope. Beef. There are pork ones but I've never had them. Normally at sporting events or in the school tuckshop/cafeteria, they are bigger ones, but these are called party size and what my mum always made. I hate eating cold food that is meant to be hot, but I love cold sausage rolls.
Ok, trip down Kristen's childhood is done now.
three. Books!
Show Us Your Books day always means I add a bunch of books to my TBR, here are a few of them (pictures are clickable to goodreads) I added yesterday: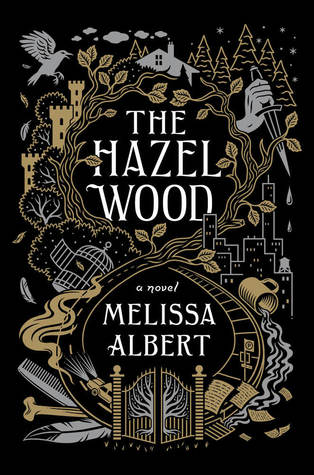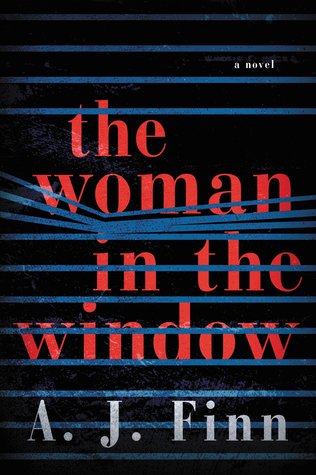 four. New Books!

Two of my favourite authors announced that they have books coming out in February and I am SO.EXCITED.

Both of them are romances, so obviously skip if that's not your jam.

The first is Mariana Zapata's

From Lukov with Love

and I have no details other than the fact that it's coming out sometime in February, a few words and this gorgeous cover:
The second is
The Beau & The Belle
by R.S. Grey and I signed up for news/possibly an ARC and yesterday they sent the cover reveal and OMG I CAN'T WAIT. This one comes out on
February 1st
and I am seriously considering taking a day off. If both books come out on the same day I absolutely will.

About THE BEAU & THE BELLE
Beau Fortier starred in most of my cringe-worthy teenage fantasies.
I met him when I was a junior in high school, a time that revolved exclusively around bad hair, failed forays into flirting, and scientific inquiries into which brand of toilet paper worked best for stuffing bras.
That is, until Beau moved into the small guest house just beyond my bedroom window.
A 24-year-old law student at Tulane, Beau was as mysterious to me as second base (both in baseball and in the bedroom). He was older. Intimidating. Hot. Boys my age had chicken legs and chubby cheeks. Beau had calloused hands and a jaw cut from steel. Our interactions were scarce—mostly involving slight stalking on my end—and yet deep down, I desperately hoped he saw me as more of a potential lover than a lovesick loser.
Turns out, I was fooling myself. My fragile ego learned that lesson the hard way.
Now, ten years later, we're both back in New Orleans, and guess who suddenly can't take his eyes off little ol' me.
My old friend, Mr. Fortier.
But things have changed. I'm older now—poised and confident. My ego wears a bulletproof vest. The butterflies that once filled my stomach have all perished.
When I was a teenager, Beau warned me to guard my heart.
Let's hope he knows how to guard his.
Add THE BEAU & THE BELLE to your Goodreads list

here

!
THE BEAU & THE BELLE releases February 1st - you'll be able to preorder your copy for .99c starting January 29th!

Oh, and if you are interested in her books, they are all on kindle unlimited, but if you don't use kindle unlimited they are pretty cheap at like $2.99. But, if you're interested in this one, it will be available for pre-order at 99 cents and then it goes up.
I know this sounds sponsored, but... nope. I'm just really obsessed with her books. Are you surprised right now?
five. Clicklist.
I do the bulk of our shopping at Kroger, with a few things here and there at Trader Joes and Costco. I like Aldi but it's 'far away' (in Louisville terms) and they don't have everything, so it's a pain in the butt to go over there when I then have to go to other stores.
I'm really trying to focus on meal planning and staying under our budget this month (literally never happened before) and I find it really helps. Not just because I'm lazy, but it's so awesome to be able to put everything in, see the total, plan my meals, not pick up anything unnecessary. Also sometimes I can't find things and this way they have to find it for me.
That being said, I'm not sure I want to keep paying for it ($4.95) when I'm done with the free ones (first 3 orders) and I don't like them picking some things like produce or eggs - they gave me dodgy spinach last time and broke my eggs. Rage. So is it worth it when I am still going in to buy my own things?
I did it last week and I was home in 15 minutes, that includes driving (I live like 2 mins away), going into the store and buying the stuff I didn't trust them with. So maybe that is worth $4.95. I don't know.
If you have Clicklist, or something similar, do you like it? Or prefer to do your own shopping?