I can't believe I almost missed this link up. My head is so not screwed on right lately. I read quite a few books because of all the travelling, but I don't feel like I have that much to talk about either. I haven't read a book since we got back, too sick, too jet lagged, too blah. Anyway. I did read some good books, shall we?
The Long Way to a Small, Angry Planet
- Becky Chambers -
5 Stars
sci-fi firefly-ish
I LOVED this book. Loved it. Definitely an acquired taste but I just thought it was so good. Loved the characters, the story, everything. I cried a little. I have the second one from the library so hopefully it is as good. This is definitely a character based book, they are all delightful. I want to be part of their crew.
Into the Water
- Paula Hawkins -
4 Stars
women keep dying in the water
I did not hate The Girl on the Train like most people seemed to, so I didn't really have any expectations for this one. I didn't feel like I was on the edge of my seat or anything, but I was definitely curious and kept thinking about it. I liked how the story unfolded.
The Bear and the Nightingale
- Katherine Arden -
4 Stars
russian fairytale
Not gonna lie, the bear in the title totally got me. Honestly, I'm not sure what to think of this one. I liked it, but it was weird and slow, and.. odd. I don't know. I did enjoy it, but I wouldn't necessarily recommend it. It's going to be a series and I am intrigued enough to continue - whether I actually do is a different matter because of course the next one isn't out yet.
Before I Fall
- Lauren Oliver -
3 Stars
mean girls mixed with groundhog day, girl keeps dying
This one should probably be in the above category purely because I read it in one sitting. That being said, I am super disappointed in this book because I feel like it could have been so much better. I have been disappointed in this author before so I feel like I should stay away. I get what she was trying to do, the point she was trying to get across, but the main character was everything I hate about teenagers and people in general and it took her way too long to grow up/do the right thing. It did make me think and there were some good parts, so overall I didn't hate it, but I didn't love it either.
Tangled Up

- Robyn Neeley -

3 Stars

fluffy romance

This is the sequel to Batter Up which I read last year and thought was cute. I had no real desire to keep going with the series, but this was free so I figured why not. Then I got the third one - Kiss and make up - for free as well. It was just as cute and fluffy.
The Twelve Lives of Samuel Hawley
- Hannah Tinti -
3 Stars
single dad, tells the stories of each of his 12 bullet wounds, coming of age
I am bummed I didn't love this book. I really liked some parts but overall I just didn't connect to the story or the characters at all. I still recommend it though because I thought it was very unique and I can see the appeal.
Seduction and Snacks
- Tara Sivec -
2
Stars
one night stand makes a baby, crude humour and sex toys
I didn't hate this one but I didn't like it much either. The author relied very heavily on crude humour that got old after the first 100 times. This is a very light book with no real substance, would pass the time just fine if you don't mind lots of crude humour.
nothing really! I know, right?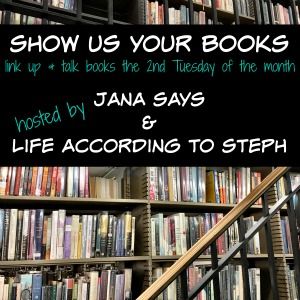 ps. I'm ignoring all the photobucket errors and hoping they'll come to their senses.
Read anything decently lately?