Yay, book day. Unfortunately I don't have a lot to share this time. I'm not gonna lie, I feel like life is kicking my butt lately. Some days I feel totally normal and great, but others I feel like 'it' just happened and I'm an emotional basket case. I have no reason to be as upset as I am, or to be so off, but I can't seem to shake it. I feel as if I am failing in every area of life, and the second I start to feel like I'm not, I feel guilty that I am not focusing on the person back home. Things are going really well for that person and are continually getting better, so I don't know why I am stuck but I can't seem to 'get back to normal'.
The One and Only Ivan
- Katherine Applegate -
5 Stars
kids book about a gorilla
Holy emotions, batman. This is a kids book, which I read sometimes, but rarely talk about. It was really, really, really sweet and adorable and heartbreaking and I think everyone should read it regardless of age. Many emotions.
And then I found out he was a real gorilla and my heart actually broke.
Tell the Wolves I'm Home
- Carol Rifka Brunt -
4 Stars
girl dealing with death of uncle she loved
(aids) , coming of age, family
This is a hard book to talk about, it was beautiful and heartbreaking and made my heart feel so heavy. I didn't love all the characters but I did like the story and how they all fit together.
The Last Letter from Your Lover
- Jojo Moyes -
4 Stars
bittersweet love story
Really hard to explain what this book is about. Not my favourite of hers, took a bit for me to get into, but overall it was really sweet and lovely. I find that with Moyes' books, she spends more time with one character so I never really identify with the other in the other time period. Just as I start to like them a bit more, it switches back. I am a sappy love story loving girl and this took me 3 weeks to read - not normal for me. Overall it was a lovely book.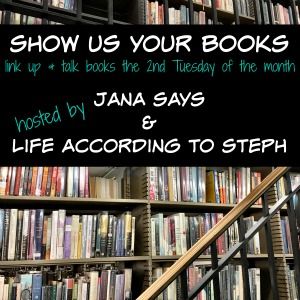 TL;DR - I definitely recommend all 3 of these books. I enjoyed them very much.
How do you get back to normal when you're feeling off?