I have read one book since the last link up.
Okay, technically I have read 2, but the other was for book club.
So.... shall we?
Maybe in Another Life
- Taylor Jenkins Reid -
4 Stars
This book is basically about how the choices we make change our lives, or our fate if you will. Two story lines are told concurrently, with one being that Hannah goes home with a guy, and in the other she doesn't go home with him. The tricky part about a book like this - not that I have ever read anything like this before - is that we tend to want a certain thing for a character, so you end up liking one version more than the other. This might be a bit of a spoiler, but have you seen Sliding Doors? I love that movie, but that's not the point today - the point is this book is basically like that except (highlight for spoiler)

she ends up with 2 different guys in the 2 different worlds. I didn't love that because everyone else ends up the same (Gabby/Mark/Jesse, the dog, the parents visiting LA) so why couldn't she, like Gwynnie in Sliding Doors? Also, I clearly preferred one guy to another.

Regardless I enjoyed this one very much, more than Forever, Interrupted. I loved that it was about friendship, family and finding yourself just as much as marital happiness.
Linking up with Steph & Jana.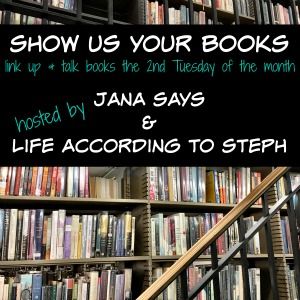 Sometimes you just don't wanna read, you know?