I felt blah
last month
, but I was feeling pretty good this month until I fizzled out again. 8 books is still 8 books, but what can I say. HGTV just really wants my attention you guys. Good thing this isn't a race, ha. I actually got my TBR list down to 300 from 400 and I reckon I will add another 100 today.
Deal Breakers - Laura Lee -

2 Stars
I received a copy of this book from NetGalley in exchange for an honest review.
This book was very predictable. I actually do quite like cliches and love stories, but this brought absolutely nothing new to the table, it was a story I'd read a thousand times, it moved way too fast to be realistic, the dialogue and general writing made me cringe, I really disliked the characters which made it even less enjoyable. If it had a slower pace, more in depth characters or plot, or heck just something different, it would have been better.
Lets just say this: this book references 50 shades of grey and the main female character says 'it's a great love story'.
The Cuckoo's Calling - Robert Galbraith (J.K. Rowling) -

3 Stars
I actually listened to this one (great narrator) and I did enjoy it. It's very long though, and it took a long time to get interesting. Honestly, it's more of a 3.5 star book, but not quite a 4. I did not go into this expecting or comparing anything to HP like others might, so that isn't the reason it fell a bit flat for me. Some parts, I
loved
. Others were so boring I had to rewind because I found I wasn't paying attention. I had no idea who the killer was, but I wasn't like '
ohmygawd what just happened
' when it was revealed. I was like 'huh'. I really liked some of the characters, but some of the writing was weird to me (like what is with the constant use of full names well after we've 'met' the person?). Anyway. Not bad.
Looking for Alibrandi - Melina Marchetta -

4 Stars

I wish I could properly explain how HUGE this book was at home. I can't though, partly because I hated everything Australian and refused to read it, and partly because it was a long time ago and my memory sucks.


Now, several (several) years later, I gave it a go. I've read two of Marchetta's books and absolutely adored them, so I went in with high expectations. This one did not disappoint, though I don't know if I loved it as much as
Saving Francesca
. As an Aussie with an Italian family, but no Italian blood, I could definitely relate to Josie in some ways. The thing I love most about Marchetta's books is that they are so real, or they feel that way to me. They end how they should, how real life would. Sometimes that's good and sometimes that's sad, but that's real life.
Red Rope of Fate - K.M. Shea -

4 Stars

For what it is - a very light, cute, fluffy read, I loved it. I really like Shea's books, even if they are quite short. I love the worlds she creates, the unique stories and backgrounds. This one was no exception and I've never read another story like it, and it was very entertaining. I liked the characters and laughed more than a few times. This book was sweet, and I thoroughly enjoyed it.
Pride & Prejudice & Zombies - Seth Grahame-Smith -

3 Stars

Wanted to read this before I saw the movie. Obviously I know the story of P&P quite well, so it was kind of fun to read the words I knew and then have something happen that I wasn't quite expecting - most variations or whatever don't use Jane Austen's exact words, but this book did. I think I was expecting a different plot, but it's almost the exact same story with zombies thrown in. Well, there are quite a few differences (Lady Catherine is a badass zombie killer, a certain character dies, another character kicks someone in the face after a proposal..spoilers?) but overall, same story. So, did I enjoy it? I am not an Austen purist so I could take it for what it was, and it was a fun read. I can't wait to see the movie, because lets face it - I love anything P&P related!
Thirteen Reasons Why - Jay Asher -

3 Stars

I was so into this book that I am pretty sure I growled at one point when my phone rang. However, I'm not sure how I feel about the overall message. Yes, we should all try and be nice and whatnot, we never know how our actions or words affect other people but to insinuate or accuse people for playing a part in their suicide is so wrong. I personally feel like if I had been the recipient of such tapes, it would have had a very negative impact on my life, probably the opposite of what the author intended. I think sending those tapes out was cruel and didn't Hannah see the irony in that? These people were cruel to me so I'm going to be cruel back, under the guise of explaining myself or helping them understand? But I guess you don't have to like or agree with Hannah. This book was so captivating that I read it in one sitting, but it left me feeling odd.
Of Beast and Beauty - Stacey Jay -

4 Stars

Oh man, this book. I read it in one night, stayed up late to finish it. I really, really enjoyed it and a tear (or 5) slipped down my face as I finished it. I had kind of normal expectations going in and I was surprised at how into it I got, it was so different from anything I'd ever read before, and it was paced so well. Loved all the characters, you'd hate someone and then love them a second later - I think Jay is a great writer to make you feel that. If you like beauty and the beast, YA and fantasy, I think you will like this book. Don't read it if you don't like all of those things. Is it great literature? No but I really enjoyed it, not quite 5 stars but pretty darn close.
The Expatriates - Janice Lee -

4 Stars
I received this book from the publisher in exchange for an honest review.
It took me a little bit to get into this book, but that's normal when you introduce a few characters that are somehow all connected but you don't know everything yet. I found the description of expat life in Hong Kong very interesting and wonder how true it is? I don't doubt it though because I could see myself acting the same way, though I'm not boasting or proud of that, you adapt to your surroundings. I didn't love all of the characters and found it hard to relate to them sometimes. Overall I enjoyed their stories and the ending. I found this book very 'real life' although I have no idea what it's like to go through any of the things these women did. I don't think you have to be an expat or a mother to appreciate this book. I thought it was written very well and I continued to think about it for days after I finished.
TL;DR - The Expatriates was very good. Of Beast & Beauty was good but not for everyone. The Cuckoo's Calling was good, but long and not particularly riveting in parts. Thirteen Reasons Why was captivating but I didn't jive with the overall message, PP&Z was basically P&P with Zombies so there you go, you don't need to read it. Looking for Alibrandi was everything, but very 'young' and kind of a bit Australian (well, obviously, but you know what I mean, maybe?) so maybe not the best either. Red Rope of Fate was cute. Basically these were all good but I don't know if I'd necessarily recommend.
I also read Secret Sisters for book club, which I actually do recommend, so high five.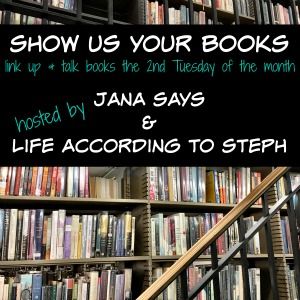 Read anything decent lately? Watched anything decent on HGTV lately?