I don't know what's going on lately, but almost everything I pick up lately is bleccch. I don't know if it's the books or me, but I'm just not feeling reading lately. Nothing is jumping out at me 'read me read me' you know? The two books I really did enjoy were both audiobooks. Hopefully it will pick up this month...
The Trouble with Destiny - Lauren Morrill -

2 Stars
I received a copy of this book from NetGalley in exchange for an honest review.
I am sure 12 year old me would have enjoyed this book, but 28 year old me did not. This was an easy book, but it wasn't exciting. I feel like I'd read this exact book before, that's how predictable it was. I didn't like any of the characters and I also really disliked the way the author brought up a memory every single page like she was incapable of talking to someone without also including a tidbit about their past that had absolutely nothing to do with the story. It was just full of cliches and I kept waiting for it to get better, but then it was over. That being said, if the target audience is 12-14, then I'm sure they will like it. That's the gamble you take when you read YA, sometimes it's very 'Y'.
What Alice Forgot
- Liane Moriarty -
5 Stars
I absolutely adore Liane Moriarty.
The Husband's Secret
was good,
Big Little Lies
was amazing, and
What Alice Forgot
might be my favourite yet. I love books like these (hard to explain without spoilers, basically I love books where people look back, see how they've changed). I just loved this book so much I wanted to hug it. I kept thinking about the end of the book for a couple weeks after, which is always a good sign.
To be completely honest, even though Liane Moriarty is a fabulous writer, I love her books for all the Australianisms. I feel like I'm at home when I'm reading about letterboxes and freddo frogs.
Confess
- Colleen Hoover -

3
Stars
Picked this one up on a whim. Eh. I didn't really like or connect with the characters or the romance. I didn't hate it, but didn't feel wildly crazy about it either. I thought some parts were good but others were boring. Overall I just didn't feel anything so it was a big fat meh.
Girl of Nightmares - Kendare Blake -

2 Stars
Really enjoyed the first book (
Anna Dressed in Blood
) and I wanted to love this one, but I just didn't. I hate to give it 2 stars, and I hate comparing books but it's kind of necessary in a sequel. Where the first book was funny, fast paced and interesting, this book was boring, slow, and I just didn't care about what was happening, the characters, or the ending. Such a disappointment.
Revolution - Jennifer Donnelly -

2 Stars
Do you ever read a book that other people LOVE but you just can't see what they see? I wanted to love this (I never go into a book hoping to hate it) but I just didn't. I kept waiting for it to grab me or get better. I get that the main character was going through something I have never gone through so wouldn't know how to deal with it, but you know what? I don't care. Because as an author, you should write characters I like, even if I like to hate them. I shouldn't just hate them, or not relate at all. I didn't care about any of the characters, although the historical fiction part was very interesting, until it took a nosedive into a super weird twist I still don't even understand. I started writing this review as 3 stars but I'm realising I really just did not enjoy it so it gets 2 stars.
Little Beach Street Bakery - Jenny Colgan -

3 Stars
This book was cute. Parts of it were 4 stars, but overall it was more of a 3 or 3.5 stars at most. It was cute, fluffy, nice, but super predictable and at times a bit boring. There were a few errors that really took me out of the book, I hate when that happens. Overall though, it was cute. I liked the little town and the story, I just feel like it could have been a bit better. I might read the second one because I want to know what happened afterwards.
The Girl with All the Gifts - M.R. Carey -

4 Stars
I had been meaning to read this book for ages, but something kept turning me off. Eventually Erin told me she liked it even though it wasn't something she'd normally pick up, so I decided to give it a whirl. This is definitely not something I'd normally read - post apocalyptic type - but it was definitely interesting. I really had no idea what to expect and I ended up really enjoying the story and the characters - the characters were some of the most interesting and most developed I've read in a long time. Definitely recommend.
Forever, Interrupted
- Taylor Jenkins Reid -
3 Stars
Another 'meh' book. I feel like this had such promise, but fell a bit flat for me. I have mentioned a thousand times that I cry SO easily, like insanely easily (think hallmark commercials), and I did not cry in this book. I obviously have never been through something like this before, but it never really grabbed me or whatever. I don't think it was very well written either. I didn't like the alternating timelines. Perhaps my expectations were too high. Eh.
I actually feel sorry for the books I read this past month because I can't tell if they were bad, or if I just wasn't in a reading mood and by pushing it, I made myself dislike these books, you know?
TL;DR I recommend What Alice Forgot and The Girl with All the Gifts. I actually listened to both of these and both narrators were top notch.
Linking up with
Steph
and
Jana
.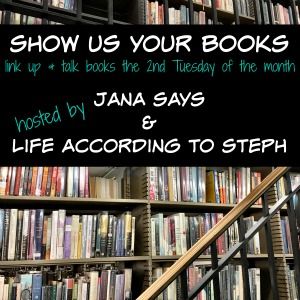 Read anything decent lately?