Last but certainly not least,
Nadine
is guest posting for me today. Nadine is absolutely hilarious and shares tons of awesome stuff on her blog and always has the best looking food on Monday mornings when I'm trying to be 'good'. You definitely need to read
her blog
, if you aren't already!
Hello there! I am Nadine and I blog over at
Life by Nadine Lynn.
I was honored when Kristen asked me to guest post while she gallivants all over Europe. (Totally jealous over here.) While Europe seems great and all, I am here to convince Kristen (and you!) that you need to come down south to visit some time! It's like venturing to another country, I promise. If you asked me fifteen years ago where I would be living, the last place I would have told you was Alabama. You see, I am from Pennsylvania. My dad got transferred a lot for work when we were younger, we moved to a few different places before we ended up in Atlanta, Georgia. I loved Atlanta! I got to experience living in several different areas around town. (Midtown, Buckhead, the 4th Ward District.) Then I fell in love with a boy from Bama and decided to move to Birmingham. Alabama is actually quite awesome. Let me show you!
1. Food Scene
- Birmingham has become quite the foodie town! We have several five star chefs around the area and new restaurants are constantly popping up around town. I could go on, but let me just show you!
2. Get your drink on
- Do you know what goes great with all of our food? Beer!!! We have several amazing breweries right here in Birmingham and surrounding cities. We also have some pretty cool cocktail bars as well!
3. Beaches, and lakes and mountains - oh my!
- Did you know that Alabama has all the usual "vacation destinations" right here at home? Within a few minutes or hours from any point in the state you can be at a lake relaxing on a pontoon boat, hiking up the mountain or lying on the white sand beaches of the gulf coast (my favorite beach in the world.)

Gulf Shores, Alabama, Oak Mountain State Park (we got married here!!) and Logan Martin Lake.
4. Birmingham Attractions
- Hit up all the touristy parts of town while you are here!
Catch a Baron's game at Regions Field, say hello to Vulcan at Vulcan Park, walk around the Birmingham Botanical Gardens, stroll through Railroad Park and sample food from the food trucks, and get your heart racing at the haunted Sloss Furnaces.
5. Shop
- We have lots of great shopping here in Birmingham!!! Whether you are looking for some new clothes, cool art or just something weird to remember your visit...you can find it here!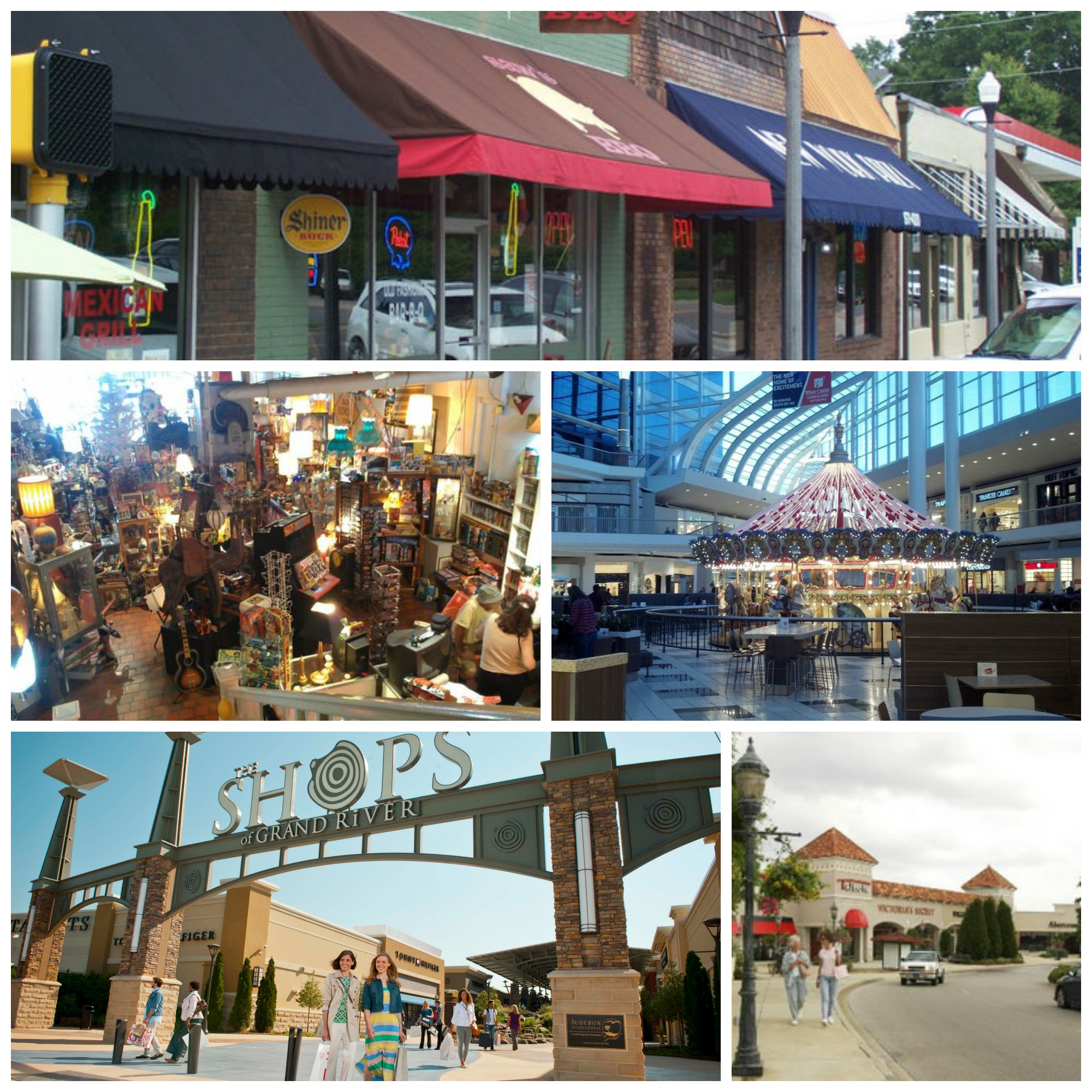 Downtown Homewood, What's on 2nd, Riverchase Galleria, Shops at Grand Rivers (outlets) and The Summit. If you head on down to Alabama, give me a call! We can have a dance party in the light tunnel!