After January aka the month of basically no reading, I had to step it up in February, otherwise my goal of 150 books wasn't going to be very realistic.. I am technically 'behind' schedule right now, but whatever. I'll catch up. I haven't been listening to any books lately because I've been relearning French in the car, and listening to Serial when I run, so these are all 'real' books. Anyway, blah blah here they are:
The Storyteller
- Jodi Picoult - 5 Stars
I mean, would you expect any less? This is only my 3rd Picoult, and I'll need a while before I can pick up another of her books. She just hits you straight in the heart and the gut with all the feels. I enjoyed this book. Parts were hard to read, as I imagine they would be hard for anyone who had family affected by the war.. or anyone with a soul, I don't know. But, good book. I liked the characters. I cried, I laughed. I was super confused by the other story being told at the same time, but when it was explained, I understood but then they repeated it and I was like why did you even put that in there if you were just going to put it in there again?? I guessed / hoped the twist and I was right but the way it ended made me sad but not in a sobbing way, just in a .. 'aw man, that's sad and unfair' kind of way, but it's one of those situations I wouldn't know how I would react in real life, so I can't really judge. Definitely recommend.
Pride, Prejudice & Cheese Grits - Mary Jane Hathaway - 3 Stars
This book had potential but it fell pretty flat. It was a light, easy read.
Despite the title, it doesn't talk about Austen or P&P that much. I'm not gonna lie- if an author does a certain something in a book, I hold it against them for the rest of the book. I just can't look past it and it loses a star. I should have expected it, and I should be able to ignore it and move on but I can't. This book has a lot of the shit I don't like. I can't really explain it. Overall, the plot was a bit messy and the characters weren't very fleshed out. Despite that, I enjoyed it enough - would even be 4 stars if not for the annoying thing I hate - and I will most likely read the others but I probably wouldn't recommend them. I'm sure that doesn't make any sense, but when do I ever?
Dewey: The Small Town Library Cat Who Touched The World
- Vicki Myron - 4 Stars
I am a sucker for stories about pets. I try not to read them because I bawl at the drop of a hat. It doesn't even need to be sad, I just love how much people love their pets. I think I started crying in this book on like page 10 and didn't stop till the last page. But I am a baby, it's not a terribly sad book (until the end, that's not a spoiler it's just real life). I enjoyed this book, I love cats and libraries so how could I not. There were some parts I didn't like and my eyes glazed over the ridiculously long chapters about small town America or certain aspects of the author's life. I do think that those things were pertinent to the story, but they didn't have to be so long. If you love animals, even if you're not a cat person, you might enjoy this.
Edenbrooke
- Julianne Donaldson - 5 Stars
This book is absolutely adorable. It's a regency romance but Donaldson wrote it to appeal to a more modern audience and I think she did a great job. It's adorable. I loved the characters. It's not just a romance, i
t touches on other things too - family, grief, guilt, finding yourself.
Sometimes when you read a book, you know more than the main character - you think, 'oh stay away from that guy, he's bad' or 'he didn't mean that, he's really in love with you!' but in this book, I felt like I was feeling everything the main character was and discovering everything at the same time. I hoped for some things, but I was upset about the same things she was..
can't
explain otherwise spoilers. It's not a literary masterpiece, but I enjoyed it very much.
If you are looking for a light, easy, clean, sweet book with a little bit of romance book - this is it.
Ugly Love - Colleen Hoover - 4 Stars
I never read 50 Shades. I tried to, but I had to put it down after one page because the writing wasn't my jam. I am not against, er, adult scenes in books but I don't like them to be the only thing in the book. I like some semblance of a plot, and I like connecting with the characters. I enjoyed this book. You won't like it if you don't like reading about sex, so there's that. This might have even gotten 5 stars if not for the absolutely ridiculously annoying style of writing in some parts. Also, some things a certain character did went too far, and could not be blamed on the thing he was upset about
-
thus unforgivable in my opinion. Oh and apparently the guy to my left is playing the guy in the movie - which I actually don't like. He is not what I pictured at all. Hollywood, why for you do this to me? His beard is way too pretty. Read for book club.
Lizzy & Jane - Katherine Reay - 3 Stars
I read Reay's other book recently which I enjoyed but didn't absolutely love. I still wanted to read this one and then Sarah told me it was on sale for 99 cents, I mean... how can you not, right? I will say that I enjoyed this book way more than Reay's first - the writing was better, the characters were better, the plot was stronger - there were still some bits that annoyed me because they seemed a bit forced, but they wouldn't annoy the average reader. Overall, this book is an easy, light read - the Austen references were less than her first book, but I still think maybe a bit too much for the reader who doesn't know Austen that well. There were other references - Hemingway and such. I am a crier, and for a story with lots of cancer, I didn't cry (it's saying a lot, I promise, see above) so it really isn't a deep, moving book but I enjoyed it nonetheless.
Yeah Maybe - Joey Hodges - 5 Stars
I was hooked as soon as I started. It's definitely a light, easy read that deals with so much more than you'd think at first glance. Unfortunately, I'm pretty sure we have all dealt with the things that the main character does! It's easy to identify with Annie, and you're pulling for her every step of the way. Sure, she did some annoying, silly things, as did every character.. But they are teenagers, and that's what teenagers are like. I sometimes struggle with books about teenagers because I feel like I can't relate anymore, but this wasn't a problem with this book, I could probably relate a little too much! highly recommend.
The Ocean at the End of the Lane
- Neil Gaiman - 5 Stars
I loved this book. I read a review that said 'it made me happy. it made me feel less alone' and I love that. It was odd, scary, strange, real, lovely, innocent and wonderful. It's the kind of book that when you read the last word, you close the book and look around at your world .. with a kind of disappointment that it's not the same world as the one you just left. Like, this strange feeling that you didn't appreciate the beauty of it until it was over, and you want to go back to before knowing the end and appreciate it properly. Or is that just me?
Linking up with Rebecca for her winter reading challenge, and Steph & Jana, for their monthly link up.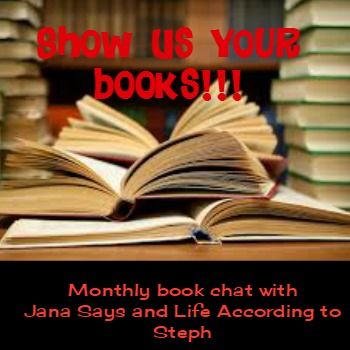 Skimmers, I would recommend The Storyteller, Edenbrooke, The Ocean at the End of the Lane... ok, basically everything except Pride, Prejudice & Cheese Grits.
Read anything decent lately?