I like to spread these posts out a bit so you all don't get bombarded with book posts from me, but when Steph & Jana said they were doing a link up, I just had to participate! I read the first 3 last month, and the rest are from the last 10 days..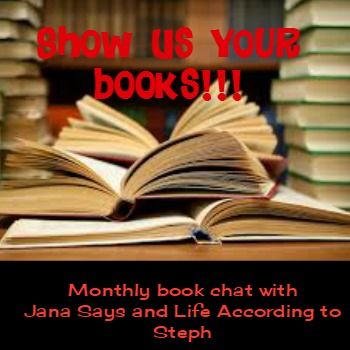 Some people ask me how I read so much - I am not sure if they actually want to know, but I am going to answer anyway. I don't have much of a life - and that's not a bad thing. I work Monday-Friday, try to workout, and occasionally do fun stuff. But mostly, I'm home every night and weekend and if I let myself, I'll waste away on the internet. I don't like when I do that, I feel sluggish and like I didn't do anything, so I read. I read at night, I read on the weekends, I read on my lunch break.. I listen to audiobooks when I drive or workout.. I read a lot. I know I am a fast reader but it's more than that - reading is a huge part of my life and it's something I need to do everyday.
Delirium Trilogy - Lauren Oliver -
3/2 Stars
amazon / goodreads
I enjoyed the first two books more or less but the last completely ruined the whole trilogy for me. The ending was lazy, pointless and downright insulting to the reader. The books were fairly well written, though not without flaws and sorely lacking in character depth or development. I would give 3 stars for the first two books, and 2 stars for the last.
The Selection Series - Kiera Cass -
5 Stars
amazon / goodreads
I thoroughly enjoyed this series. I devoured it in 24 hours. I am giving it 5 stars based purely on my enjoyment and not whether I think it's good literature or not, but honestly I enjoyed it so much I don't even care if it's fluff. Considering I don't like watching the bachelor and all those shows I am surprised I enjoyed this so much. I think it was well written, I loved the author's acknowledgements at the end of each book and I can't wait for the next one. Read the first one for the winter challenge (15 points).
A Pemberley Medley - Abigail Reynolds -
4 Stars
amazon / goodreads

I love Abigail Reynolds books. P&P variations are my jam and I think she writes really well. Short stories are not my jam and I just didn't feel attached to any of these stories, her longer ones are much better. But for what it is, still good. Read for the winter challenge (10 points).
The Queen of Kentucky - Alecia Whitaker -

2 Stars
amazon / goodreads

Ugh I'm sorry but this book was not good.

I expected a fast, light and easy read, and while it is certainly that, I just can't recommend it. Yeah she was 14 and I was just like her at 14, but I don't like reading about annoying, frustrating, silly girls. I was one. It was boring, predictable, repetitive and the religious stuff got old fast.

Read for the winter challenge (15 points).
All's Fair in Love and Cupcakes - Betsy St. Amant -

2 Stars
amazon / goodreads

This book was not very good, even though it

had such potential. It had all the right plot elements that make up a love story, but fell flat. It's slow and repetitive, pages and chapters went by with NOTHING happening.

Also, there is nothing in the synopsis about this being religious fiction and I would not have read it if I had known - it felt fake and forced, like the book didn't actually have a plot to make the book move forward, everything was because of god's plan, not the characters decisions.

I got a free copy of this book via Netgalley. Read for the winter challenge (10 points).
The Girl You Left Behind - JoJo Moyes -
5 Stars
amazon / goodreads

After loving Me Before You, I had high expectations for this book... and they really don't compare. They are such different books and each hold their own. I think I liked this one a bit more though. I am not a fan of dual narratives and I especially do not like when there is a time difference between the stories. I didn't love Liv immediately, I wanted to know more about Sophie. I eventually grew to love Liv and her story, but not as much as Sophie's and I would have been happy if the whole story was from Sophie's POV but I understand why it wasn't. I can't say much without spoiling, just that I absolutely think this is worth a read, a really fabulous book, tears and smiles and all the emotions. I can't wait to read more by JoJo Moyes. Read for the winter challenge (25 points).
Breakfast at Darcy's - Ali McNamara -

4 Stars
amazon / goodreads

This book was the definition of light and fluffy. It was slightly predictable in some areas, unpredictable in others. It doesn't have the best reviews online but I actually enjoyed it, maybe because I had read a couple of not great books before it. I would recommend this one if you're looking for something beachy and easy. It's definitely not life changing but if you take it for what it is, it's a good book. Read for the winter challenge (half of 30 points).
Lunch in Paris - Elizabeth Bard -
3 Stars
amazon / goodreads
This book is entertaining and sweet. I can relate to a lot of her expat woes, even though there is no language change for me. She said at one part that she wasn't really American anymore, she had changed. That's how I feel - being an expat is hard to explain. You love both, you identify with both. I am Australian around my Americans, I am American around my Australians. There is a Pride & Prejudice reference fairly early on, which deserves a star all on it's own. Other than that, the main character kinda bugged me a bit and even if it's not fiction I still want to like the characters and the relationships, but I didn't really. Read for the winter challenge (half of 30 points).
The Rosie Effect - Graeme Simsion -

3 Stars
amazon / goodreads
This is the sequel to the very enjoyable
The Rosie Project
and I got an advance copy from
Netgalley
.
I read this book very quickly and definitely enjoyed some parts. To be honest, it was much more serious than the first and i felt like the characters were very different than the first book. I felt like Rosie's character wasn't as big a part of this book as in the first and I missed her. She also seemed to have changed a bit. I know she was pregnant and that would account for some of her feelings and actions, but how she got pregnant seemed a little... not smart (spoiler-ish). That being said, I did enjoy this book and I really wanted it all to work out in the end, but only because I loved the first book so much. I'd just stick with The Rosie Project if I were you.
This is my freebie for the
winter challenge
(5 points).



So as you can see, I read quite a few books for the challenge, and my total points as of today are 110/200. I have done 7 categories, and I have 5 left. Not bad for 11 days in.

Skimmers, if I could recommend one of these books to you, it would be The Girl You Left Behind.
Read anything good lately? Or if you are doing the challenge, how are you going?