I was so excited when
Tracy
said she would be co-hosting the monthly 'runners tell all' link up. I love reading these entries, but have never participated before because I've never really felt like talking about my running experiences, or that I was even a runner at all, but that's a post for another time.
But today's post is a race bucket list, and I could totally do that because, well I already had it in my drafts after I saw Tracy's post
here
. Also, what do I do better than make lists and daydream? Nothing! So here is my bucket list, my race goals and dreams:
1. The Urban Bourbon Half Marathon
This is kinda cheating because I am actually signed up for this already. However, I wanted to do another half in the 'ville so it counts. This will be my 4th half marathon.
2. Disneyland Princess Half Marathon
I have done one race at Disney World (holy humidity) so I am thinking my next race needs to be Disneyland. I love the idea of doing a half or a marathon, though Disney races are definitely not the ones you aim for PRs and such - they are packed, have fun photo ops on the way - you are running through Disney! - so not races to take yourself too seriously. Hopefully 2016.
3. San Francisco Nike Women's Half Marathon
I know I'm
really
dreaming with this one, from the hills to the it's so far away to the hard to get into it but I've always wanted to do it.
4. An international race
One day, wouldn't this be amazing? Can you imagine doing a race in Athens or Rome? I get emotional enough during races, the beauty of a place like that would turn me into a sobbing mess, though I can't help but dream.
5. Rock 'n' Roll Las Vegas Half / Full
I love Vegas, and so does KC, and we keep talking about how we want to go back, and November would be the perfect time! It's at nighttime too, which is pretty awesome.
6. An Australian Race
I have done races at home before (
Sydney Morning Herald Half
& The
City2Surf
3 times) but next time we go home I would love to do another. The Sydney morning herald half was amazing - it was my first half and I was a ball of emotions when I crossed the finish line (even though I walked some of it) because the city is packed and people are cheering you on like they know you. The route has amazing views of the city and I would love to do it again. The City 2 Surf is a bitch of a run, from the CBD to Bondi, so I'm not sure I'd do that one again! It was actually my first race ever (with the bestie, we walked the whole thing) and then my first actually running race - It's the largest run of it's kind in the world, and it's 14k.
7. Do a colour run!
I know these aren't serious and they are more for fun, but don't they look so fun? I was out of town when this came to the 'ville but hopefully next time.
8. Meet up with Alyssa in another state to do a race.
Alyssa wants to do a race in every state, so I thought I would piggy back on and meet up with her somewhere and do a race. Wouldn't that be so fun? Hopefully she doesn't mind...
9. Break 2 hours in a half marathon.
I don't think I'll succeed in my next one, but possibly the one after. I
almost
got there in 2012 at 2:05 but under 2 hours - even if it's by 1 second - is definitely a goal.
10. Actually do a marathon.
I'm talking about all these races including actual marathons like I've done one before. I am nowhere near it, but it's certainly a dream for one day.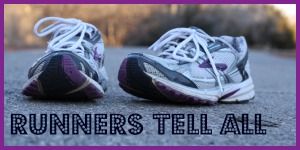 Are you a runner? What's on your race bucket list?