I have a serious shopping problem, and I have been trying to get a handle on it for a few years. I started tracking my budget with Franish each month and it opened my eyes and made me sick (and ashamed!).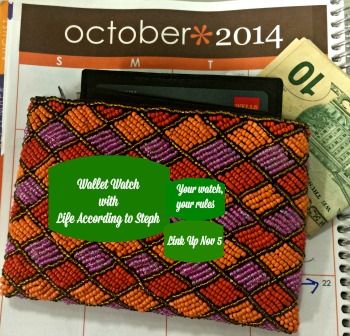 I won't tell you what I bought in September yet, but my goals for October wallet watch with
Steph
are as follows:
1. No shopping for clothes, shoes, makeup, accessories etc. excluding halloween costume.
2. No books. I mean it, Kristen. No. Books.
3. No house stuff either. No.
4. No eating out on my own (only with KC or the girls).
Wish me luck!