Ooh,

today's #totalsocial with

Helene

and

Sarah

might be favourite yet. Guilty pleasures, don't mind if I do.
I actually already had a post scheduled today, because I was all productive and shit, about my pros & cons of living in the US. It is a post that I have been scared to post since early July, and I keep scheduling and rescheduling it. I finally said, right, that's it. Not moving it again, if people hate you and take it the wrong way, whatevs.
But then
Helene
reminded me of the #totalsocial and then she said guilty pleasures, I mean, c'mon. How could I not. So the pros & cons of an aussie in america has been postponed again, so you all won't boycott my blog and hate me just yet. Hopefully.
Oh my god, moving on Kristen the rambler. Shut up already.
Ruffles chips + lays ranch dip.
Hot damn, at one point I was eating 1 'party' size packet of chips and a thing of dip almost every day. I don't let myself buy these unless KC is out for the night because I will eat the entire thing and no judging is allowed.
all day erryday
The Polar Bear King.
This is one of the worst movies I have ever seen. I don't even remember how I came across it, I saw it as a child and it stuck in my memory for so many years, when the internet came around, I googled 'polar bear prince magic' or something and found it. Bought it off amazon and it is as horrible as it was then, but I seriously watch it every couple of months. The dubbing is awful, the acting is worse.. I freaking love it.
Pride & Prejudice variations & sequels.

Yeah. We all know I love P&P but I love the variations & sequels almost as much, especially the ones by Abigail Reynolds. I read these, and re-read them immediately after. Can't get enough. I have every single book on this list on my kindle, plus I own some of them in real books.
Singing and dancing around the house like a fool

Preferably when I am alone, it gets old when someone is watching thinking you're a tool. I don't even dance really, I just kind of shake my butt and do a lot of hand movements whilst singing horribly. It is the best.
Kate Middleton.
Why can't we be besties? Girlfriend is flawless.
Snickers Blizzards.
Just thinking about one seriously makes me go like this
Whipped cream
We weren't allowed whipped cream when we were younger because we didnt understand moderation, and I still don't as an adult. My mother in law always buys extra whipped cream for me.
Hot baths
My mum would always draw a bath for us and it was always way too hot, because it had to do for 3 kids, and I was always first. So I got used to it, and now I love getting in a scalding hot bath. I hate hate hate hate when the water gets even 'warm' so instead of topping it up with hot water and an astronomical water bill, I only stay in for like 5 minutes.
Nachos
Just like mummy made them. Doritos, beans (sometimes meat), melted cheese + sour cream plus some extra sour cream. KC hates that I eat these because doritos for dinner is apparently not healthy and doritos are more expensive than boring plain tortilla chips.
I promise this a small plate it just looks really big.
Oldies.
I couldn't even begin to scratch the surface of how much I like older music. Elvis, Cher, Bette Midler, Freda Payne, Bobby Darin, The Four Tops, Meatloaf, almost everything on the Guardians soundtrack.. Frankie Valli and the Four Seasons.. seriously. Thousands more.
Calamity Jane + Howard Keel.
My nana used to love this movie. I watched it so much as a kidlet she threw away the video because she was so sick of it.
Disney movies!
I love most disney movies, but my two faves are Beauty & the Beast and The Little Mermaid. I could watch both of these day in, day out, I know all the words (talking and singing) and they make me laugh and cry like I was a kidlet again. Fun factarino, Beauty & the Beast was the very first movie I ever saw in the cinema, just me and mummy and it was right before I started kindergarten, just shy of 5 years old.
Oh, and I totally don't feel guilty about any of these.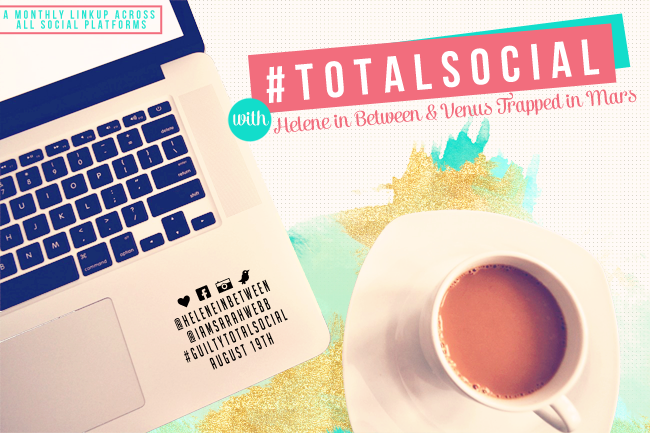 What are your guilty pleasures?