otherwise known as the day I overdose on gifs.
Thank the freaking cheese it is Wednesday. Now if it could just hurry up and be Friday.... kthanks.
Linking up with
Kathy
for her hilarious link up. You should too, all the cool kids do.
I really really wanted to do better with shopping this month, like less than half of what I spent in March, but sales.. and .. holes in my closets.. and all the things I wanted needed for our trip in June... I know I 'confessed' this last week, but.. a lot can happen in 7 days y'all.

Old Navy had an awesome dress sale.. and then they bloody had to email with 2 day free shipping - that never happens.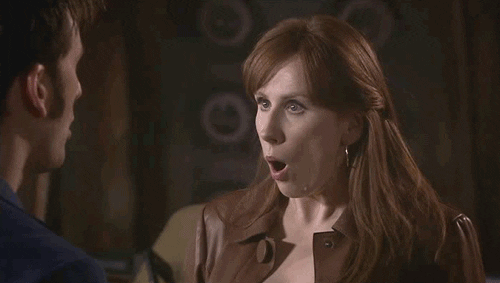 I have since unsubscribed to Old Navy's emails. It had to be done.

However I sold a truck load of stuff on eBay. Like, way more than I spent. So, winning!
Hubby has an amazon rewards credit card. He had points to spend. I pouted. I got to spend more than half of the points on myself. What's his is ours, whats mine is mine, right?
I get
super
freaking emotional right before my period. Yesterday I started crying because I'm not sure if I like my Derby dress anymore. Also, we have to get up really early and there will be four girls and not enough time for one person (aka the best person) to do everyone's hair & makeup, so I volunteered to do my own so she wouldn't be stressed which is a horrible idea because I suck. I got home and cried some more.
i know i'm not pregnant, but shut up.
Then, I practiced my hair idea, and it was somewhat non-sucky cool. I surprised myself. And I tried on my dress again, and I kinda love it. So, screw you stupid emotions.
Speaking of crying.... sometimes you need a good cry. So, I watch this. If you don't know what this is, we can't be friends that's ok.
I have a half marathon this Saturday....
I spend the majority of my
working day
time thinking about travel. Booked a girls only trip in September. Super freaking pumped. Not road tripping, but I'm sure the passengers on the plane won't mind if we go all Britney on them.
And lastly.... This:

makes me:
well pretty much anything p&p makes me giddy.
Also, I just discovered this link up / blog hop with Liz. So I thought why the eff not. Yay for blogging friends!